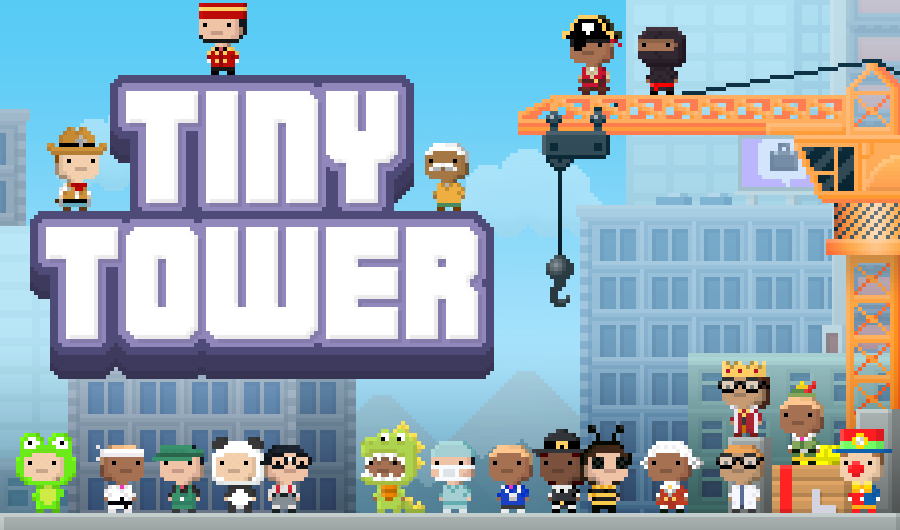 Welcome to the Tiny Tower Wiki The unofficial home of the sky-high game from Nimblebit! Build a Tower for your bitizens to work and play in!
Today is Sunday, 25 July, 2021, 21:04(UTC)
584

articles

1,368

files

25,457

edits

5

editors
(Main page design is in progress.)
Collect/Unlock your appearance items
There are more than 200 cute costumes in the Tiny Tower. Collect all your favorite costumes.
Tiny Tower versions
10th Anniversary Update!!!
4.0.0 (Jun 22, 2021)
+ New customizable personal Player House!
+ New Airport with jobs for quicker coins!
+ New Parachute gifts
Where do I request?
External Help Channels